Our Top Austin Roofing Companies
Are you having trouble with your roof? You don't need to worry because the Austin Gutter King's got you covered! We've worked with the best roofers in town, all recommended by us here at Austin Gutter King.
If you're looking for a reliable roofing contractor in Austin to complement your newly-installed gutters, we strongly recommend these experienced roofers. With decades of experience and an impeccable track record, these professionals offer top-notch service backed by their long list of happy customers.
Utilizing the latest roofing materials, along with superior construction techniques, these contractors are sure to provide quality service that will give your home added protection from the elements. Not only do they take pride in their workmanship, but they also provide after-sales support and can answer any questions you may have about your roofing system.
So if you want a top-notch roofing job done right, these are the guys you need to call!
Umbrella Tech Roofing
23202 Sunny Oak Ln, Leander, TX 78641; (512) 259-5615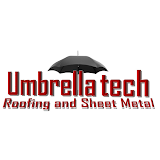 The company's owners, Clint Wolverton and Forrest Terven, have a combined 70 years of expertise in the roofing business. They started as roofing installers together. They climbed the ladder from installers to crew chiefs, supervisors, and management roles through the years. Before joining forces in 2012 to form Umbrella Tech Roofing, they each went their separate ways, developing and solidifying their roofing skills and experience in commercial and residential roofing. – umbrellatechroofing.com
Hall Roofing
1823 N Mays Street, Round Rock, TX 78664; 512-967-0823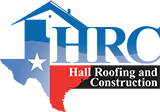 Conveniently located in Round Rock, the Hall Roofing and Construction serves Austin-area residents and businesses. Because of our background in insurance, we are familiar with how frequently roofing projects coincide with severe storms or other catastrophic disasters. We are honored to have provided resources and labor to regional nonprofit organizations. As a business, we are dedicated to lessening our environmental effects. We have the old asphalt shingles recycled along with any other recyclable materials when we remove old asphalt roofs. We know that everything else will fall into place when you look out for your neighborhood, environment, and consumers. – hallroofing.com
Feller Roofing
1317 Sam Bass Rd. Round Rock, TX, 78681; (512) 388-7663
Scott Feller established KangaRoof in Iowa in 1992 (under the name Feller Roofing at the time) to finance his engineering degree. We're the Texas roof repair professionals, supporting homeowners and businesses with repairs and replacements that align with their demands. The family-operated KangaRoof has provided roof repair in Austin and central Texas for over 20 years. We relocated the business to Texas in 2000, and are locally owned. We greatly enjoy being a courteous, friendly, and diligent roofer. Our primary priority is offering the best roofing in Round Rock, Pflugerville, Hutto, Austin, and nearby locations. – callkangaroof.com
Drury Roofing
11206 Bluff Bend Dr. Austin, TX 78753; (512) 836-0634

Drury Roofing & Sheet Metal, founded in 1951 as The Stone Company and incorporated in 1968 as Drury Roofing & Sheet Metal, offers superior roofing services to Central Texas homeowners, business property owners, and general contractors. Drury Roofing is a seasoned roofer in Central Texas, offering clients amazing work, superior products, and outstanding customer service. Along with Texas Worker's Compensation Insurance, we have general liability insurance coverage. We are available to assist you in choosing the best line of action for your property and offer the ideal long-term solution. – druryroofingtx.com
Austin Roofing & Construction
1301 W Ben White Blvd. 200A, Austin, Texas 78704; 512-629-4949
Our Texas family has been in the roofing and construction industries for three generations. We decided to be the industry's innovator when we founded Austin Roofing and Construction. We sought to develop a model, a new paradigm, for Texas roofing companies. – austinroofingandconstruction.com
Action Roofing
7200 Ranch Road 2243, Georgetown, TX 78628; 512-525-8459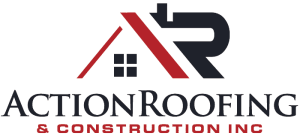 We are a family-owned business that has established dependable connections with residents of Georgetown and the neighborhood. Our team of professionals has installed and repaired thousands of residential and commercial roofing systems. We stand behind our work and are dedicated to providing superior customer service since we are proud community members. In fact, throughout Central Texas, the term Action Roofing is synonymous with top-notch service and quality. – actionroofingaustin.com
Kidd Roofing
1212 E Anderson Ln #200, Austin, TX 78752; (512) 671-7791

Kidd Roofing is the ideal option for your roofing needs, regardless of whether you have a new roof placed on your home or company or simply need to repair a roof that has been harmed by weather or use. Texas residents and businesses have relied on Kidd Roofing for roof installation and repair for many years. Our devoted team of roofing professionals has experience working on projects of various shapes and sizes, and we always provide top-notch work. Our commitment to excellence and client satisfaction is unwavering. – kiddroof.com
Ridge Roofing
11782 Jollyville Rd. Austin, TX 78759; (512) 480-9484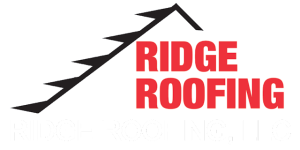 Since 1997, Ridge Roofing has offered roofing services to Texas residents. Our mission is to set up top-notch roofs at cost-effective rates. Ridge Roofing has thousands of satisfied clients across the Austin area. – ridgeroofingtexas.com
Water Damage and Roofing (WDR)
Austin, TX, (512) 820-6505

Water Damage and Roofing Austin is proud to be the premier central Texas roof repair professional. We are happy to assist homes in and around Central Texas. Our highly skilled roofers provide water damage restoration and roofing services, such as reroofing, emergency water removal, roof inspection, commercial, metal, and residential roofing, roof repair, and complete roof replacements. We also provide green and environmentally friendly metal roofing and metal roof services, which can significantly save your energy bills and modernize the look of your property. – austinroofingandwaterdamage.com
Pedernales Roofing
3704 Mountain View Ave. Austin, TX 78734; (512) 266-9856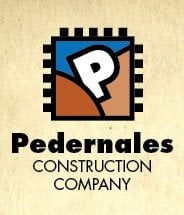 Since 1994, Pedernales Roofing has provided the Austin region with high-quality roofing, remodeling, and home construction. To ensure that your experience surpasses your expectations, the Pedernales Roofing team will be actively involved in every stage of the building process and will collaborate with you directly. Personal ethics and high-quality custom work have helped our business establish a solid reputation. We continue to uphold our core principles of integrity, humility, and diligence. We take the initiative to find the greatest building, roofing, remodeling, and house construction solutions to help you reach your objectives, and we go above and beyond to provide you with the kind of individualized service we would like for ourselves. – pedernalesconstruction.com
Austin Roofing, Inc
Austin, TX, (512) 372-8110

Austin Roofing And Siding, Inc. has focused on serving Central Texas's discriminating needs for premium roof systems for builders, architects, and homeowners for two decades. We create premier, customized roofing for residential, commercial, retail, and light industrial clients. We will complete the task correctly the first time so that you can rely on us. Here, we approach every project with an unwavering focus on detail and knowledge of the materials and roofing systems that offer enduring value for constructing or replacing residential and commercial roofs. We provide a total solution by fabricating your flashing and custom design needs on-site. – austinroofinginc.com
Hargrove Roofing
2417 Ashdale Dr. Suite B, Austin, TX 78757; 512-645-3202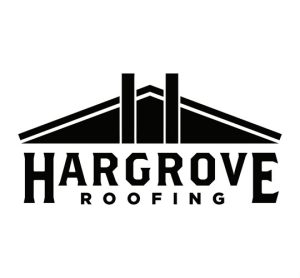 Maintaining owner communication while keeping all jobs on schedule and under budget is a top goal for Hargrove Roofing. Each job allows us to address your problems quickly and effectively. But we are also aware that we are building a long-lasting relationship with you that you can rely on long after the task is finished. Hargrove Roofing is knowledgeable about current market trends and has experience with all common residential roofing systems. Hargrove Roofing has expertise in commercial roofing for the retail, healthcare, hospitality, institutional, religious, and multi-family sectors. – hargroveroofing.com
Camelot Roofing
Austin, TX, 512-814-7663

In and around the Austin area, Camelot Roofing is pleased to offer top-notch roof installations and repairs. When you entrust Camelot Roofing with your roofing needs, you can rest assured that both you and your roof are in capable hands. We can assist you whether you need a complete roof replacement, a little fix, or routine roof maintenance. – camelot-roofing.com
Priority Roofing
12303 Technology Blvd Suite 900, Austin, TX 78727; (512) 884-1287

We are dedicated to being the best in the business in every way as Austin's leading roof specialist. We hope you can tell how devoted we are to quality by looking at everything from installation procedures to project management, office assistance, and response times. It's a way of life for us; it's not a practice. We're honored to be Austin's go-to roofing specialists. – priorityroofs.com
Birdcreek Roofing
2608 N. Main St, Ste B-313, Belton, TX 76513; 800-693-6041

We are experts at guiding homeowners through getting a new roof. We deal with your insurance directly at every stage to make your life easier. We offer up-front, straightforward assistance from qualified experts who are prepared to help you get the roof you require from start to finish. – birdcreekroofing.com
Types of Roofs
In Texas, there is an array of roofing options available to homeowners. Whether you're looking to install a new roof or simply need to repair an existing one, it's important to understand the different types of roofs before deciding. Here are some of the most popular roofing materials used in Texas:
Asphalt Shingles
Asphalt shingles are one of the most common roof types in the United States. They provide an affordable and durable solution that can be easily maintained. Asphalt shingles come in various colors and styles, allowing you to customize the look of your home. They also have a lifespan of 20-30 years, offering great value for money.
Clay Tiles
Clay tiles offer a timeless, classic look perfect for more traditional homes. They are exceptionally durable and can last up to 50 years – making them a great investment for those wanting a long-lasting roof. While clay tiles may require more maintenance than other types, they provide excellent heat protection and help keep energy costs down.
Metal Roofs
If you've recently installed new gutters, you may look for a roof to complement your system. In that case, we strongly recommend going with a metal roof. Metal roofs have several benefits that make them an ideal choice for any home.
Perhaps the greatest benefit of metal roofs is their longevity. Unlike traditional shingle or tile roofs, a metal roof with minimal maintenance requirements can last up to 50 years, depending on the type. This makes them an excellent long-term investment – not only for their durability but also their ability to add value to your home.
Slate Roofs
Slate roofs are another option for those looking for something unique and stylish. Slate is a natural material, meaning it's both beautiful and environmentally friendly. It's extremely durable and can last up to 125 years if properly maintained – making it one of the longest-lasting roof types. The downside is that slate can be costly and very heavy.
What Makes These Austin Roofers Stand Out from the Crowd?
When it comes to getting the job done right, it pays to hire a good roofer. But what exactly makes a good roofer? Here are some key characteristics to look for when hiring a professional to work on your roof:
Experience and Skills
The best roofers have years of experience and training behind them. Look for a roofer with a strong portfolio demonstrating their expertise in residential and commercial roofing projects. Ask for references from past customers to get a better idea of the roofer's capabilities.
Safety Focus
Safety should always be a top priority, no matter your project. Ensure the roofer you choose has the necessary training and certifications to handle any potential hazards. Ask about their safety policies and procedures to ensure they take every precaution when working on your roof.
Quality Materials
High-quality materials are essential when it comes to roof repairs and installations. A good roofer will take the time to source the best materials for the job, not just the cheapest option. They should also have access to a wide range of products and services to meet your specific needs.
Communication
A great roofer can communicate with their customer effectively. They should take the time to explain all options and pricing in detail and answer any questions you may have. Look for a prompt, courteous, and articulate roofer when discussing the project at hand.
Finding the right roofer involves assessing their skills, experience, safety focus, material quality, and communication abilities. Do your research, and you'll be sure to find a reliable roofer who can get the job done right.