West Lake Hills Rain Gutters – Installation & Repair
Austin Gutter King is your go-to company for Westlake Hills seamless gutter installations on residential and commercial properties. We have served Central Texas and the surrounding areas and saved countless properties from early deterioration caused by damaged or defective gutter systems. If you require dependable and professional gutter installers, please contact us as soon as possible. Our expert technicians will gladly come to your home or business to assess your project needs and provide you with a free consultation. We also offer free same-day estimates.
On-site Gutter Installation in West Lake Hills
Did you know that an investment of just 1% of the cost of your home can safeguard you from expensive damage caused by leaking rain gutters? Our experts are specialists in both residential and commercial rain gutter systems, and we can service all of your installation, maintenance, and repair requirements.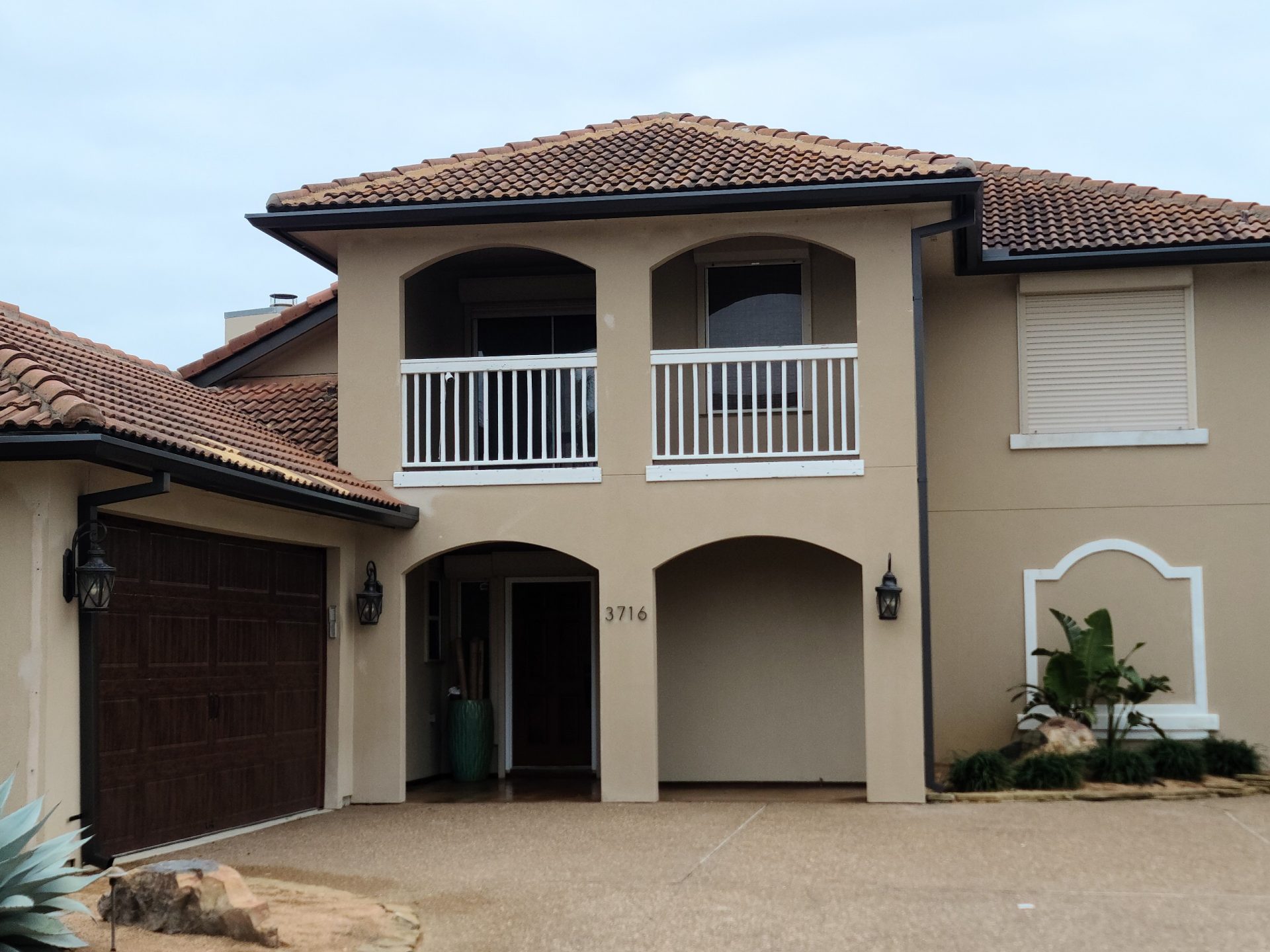 Austin Gutter King is an industry leader installing and repairing Austin gutters for residential and commercial properties. We are dedicated to providing fast, affordable service for gutter installation and gutter repair for West Lake Hills residents.
Only Austin Gutter King provides:
The industry-leading warranty is 15 years or LIFETIME!
The largest selection of styles, profiles, and materials.
Full Workers' Compensation for all employees.
Over 20 years in the Austin region.
Veteran-owned and operated – Family owned
Properly installed gutters and downspouts protect your home's fascia, cladding, and foundation by directing water safely away from your home or business. Austin Gutter King has years of experience in all types and sizes of gutters. We can prevent costly repairs and severe damage to your landscaping or even erosion of the property's foundation.
West Lake Hills Homes Will Be Protected with Seamless Gutters
You probably don't think twice about your gutters, but they work daily to keep you and your home safe.
To prevent costly water damage gutters direct water away from your home's foundation, siding, windows, and doors. Furthermore, if you take the time to invest in adequate rain gutter protection, your basement will be less likely to flood when heavy rains roll through the neighborhood. However, excess water usually leads to deterioration and rot: two words that no homeowner wants to hear.
Gutter King can assist you with installing 5″ or 6″ seamless gutters in West Lake Hills. Don't let water seep where it shouldn't; don't let unappealing splashes of dirt and residue from rain ruin your otherwise perfect home exterior. When you call to schedule service or request a free installation estimate, ask about the advantages of seamless gutter installation and gutter guards.
Gutter Profiles
Rain gutters are available in a variety of profiles. We'll assist you in selecting the best gutter profile to complement the style of your home or business.
Gutter styles include K-style (OGEE), straight-face, half-round, quarter-round, and box gutters. Each of these styles comes in various materials, including aluminum, copper, and galvalume steel. Let's look at these styles and what they're best used for. Take a Look at Our Gutter Styles
Seamless Aluminum Gutters
Seamless aluminum gutters are a low-cost, low-maintenance gutter option for West Lake Hills homes and businesses. Aluminum is the most commonly used material for gutters. Gutter King makes aluminum gutters in a variety of colors. Seamless gutters are popular among those familiar with all the gutter profiles on the market. Because seamless gutters have no joints that hold their parts together, there is a lot to be gained in terms of maintenance and visual appearance. A seamless gutter is one continuous piece that is only split around downspouts and in instances where the gutter must encompass multiple corners. The lack of seams provides a sleek appearance and almost eliminates the possibility of leaks. As a result, you can protect your property from mold/mildew and the associated health risks.
Copper Gutters
Copper gutters have been known to last at least 60 years, with the potential to last up to 100 years with proper installation and maintenance. While premium copper gutters may cost more than other materials, knowing they will last a century is enough for many clients to choose them. Copper is a highly durable, weather-resistant, and low-maintenance material. This makes copper gutters an excellent choice for Westlake Hills property owners who do not want to spend much money on maintenance and replacement.

Seamless Galvalume Gutters
Galvalume gutters are more resistant to corrosion because they are coated with a combination of aluminum and zinc. Their neutral color resembles galvanized steel and can be used in various construction applications. Galvalume rain gutter parts are designed to resemble galvanized steel but last much longer. Galvalume rain gutters are made of gutter troughs, elbows, and downspouts specifically designed for commercial and residential building applications.
West Lake Hills is a small suburb in the Texas hill country near Lake Austin. It has a lot of trees, woods, green space, hills, and biking trails, and it's close to Lake Austin and a wildlife preserve. West Lake Hills is close to shopping and dining and is only a 10-minute drive from downtown. The neighborhood is located near Bee Cave Road and Highway 360 (Capital of Texas Highway), two major thoroughfares in west Austin that provide easy access to the city. There are numerous local shops and restaurants nearby, as well as several major shopping centers.
Quality West Lake Hills Gutter Installation and Repair Service
Austin Gutter King has serviced West Lake Hills gutters for almost two decades. We are a part of this community and are dedicated to providing the finest quality materials and services at the best prices in the marketplace. We have spent years building up a solid reputation in the community for delivering the largest selections of gutter profiles with affordable pricing plans. Contact Austin Gutter King today for complete information on the full range of gutter repair and installation services offered throughout central Texas.
What Our Customers Say
Austin Gutter King is the highest and most reviewed local gutter company. Our goal is a 5-star review on every project. See these genuine reviews for yourself!